Java/J2EE - Software Programming Course @ The Smartpath Information Systems Bhil - Bhilai
Saturday, 21 November 2015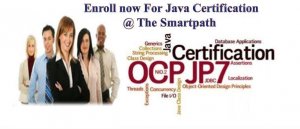 Item details
City:
Bhilai, Chhattisgarh
Contacts

hr.thesmartpath@gmail.com

07489428791
Item description
Course Content: Introduction Java is a class based, object-oriented
programming language which has been widely used in creating complex
applications. J2EE is JAVA 2 platform, Enterprise Edition which is
extensively used in designing highly efficient enterprise applications.
Scope of JAVA/J2EE JAVA is considered to be one of the efficient
programming language which is turning into one of the most happening careers...