The Smartpath Information Systems, Bhilai | Software Testing Course - Bhilai
Saturday, 21 November 2015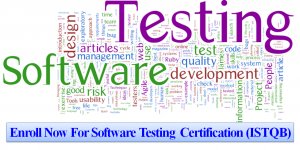 Item details
City:
Bhilai, Chhattisgarh
Contacts

hr.thesmartpath@gmail.com

07489428791
Item description
About The Smartpath Information Systems
Incorporated in 2009, The Smartpath Information Systems is an ISO 9001:2008 certified organization that operates through well-defined systems and procedures.At The Smartpath Information Systems we bridge the gap between the demand of the Industry and the fresh talent of the country by empowering the individual with better improved knowledge, clear concepts, continuous innovation & Smart-Sensing the future.
We have been relentlessly endeavoring to provide end to end solutions to the Information Technology Industry. With our expertise developed through the profound experience we continue contributing in Training, Staffing, Consulting and Software Development Services to the clients.